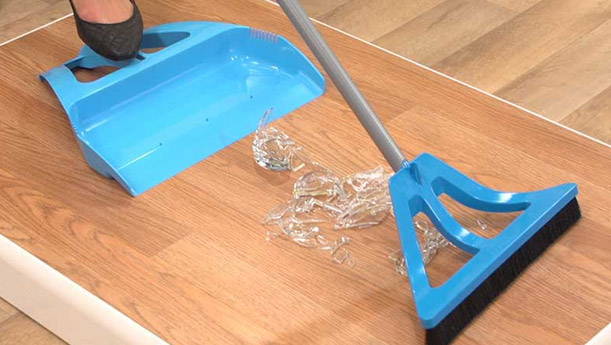 Glass Removal is No Problem
WISP protects your home and family – both two and four legged. Trust WISPs Bristle Seal® Technology to remove even the smallest piece of glass.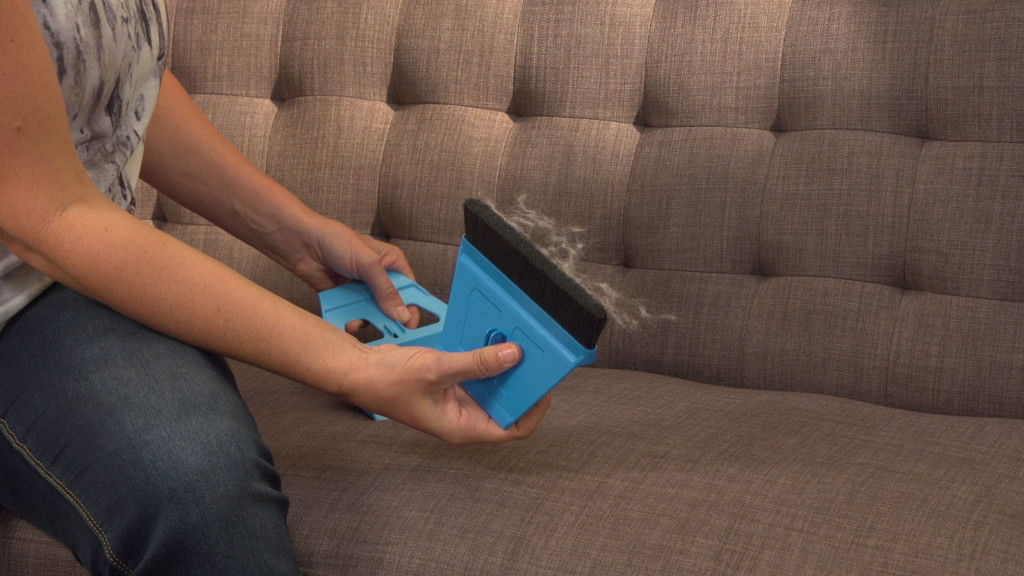 Pet Hair Won't Stand a Chance
Both WISP and miniWISP remove pet hair from virtually any surface. Both fit in spaces that pet hair hides and where brooms or vacuums can't reach. WISP attracts and traps pet hair until you're ready to clean the bristles again.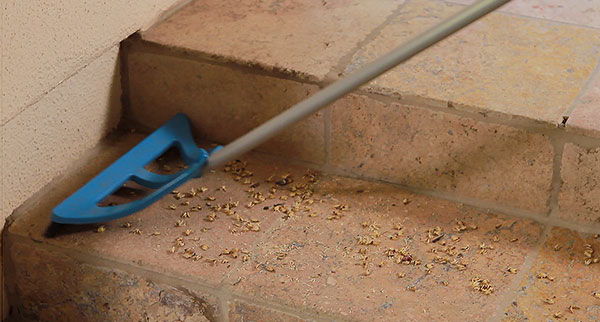 A Breeze Up & Down Stairways
We heard you when it comes to dragging a vacuum on stairways. Nothing works better on stairs than WISP. Brooms just move dirt around. WISP it away. It doesn't matter if you have carpeted, wood, or tile stairs. WISP can handle it.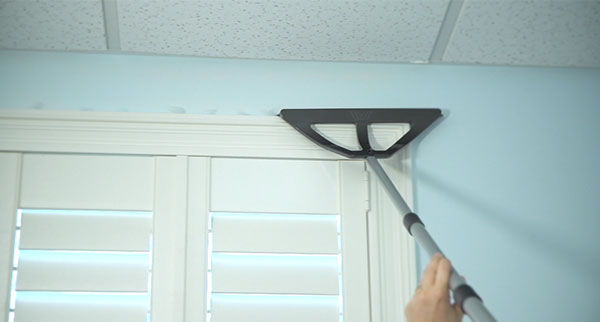 Up High WISP Gets to it
WISPs ultra-lightweight design makes cleaning simple and fast for dust and cobwebs from window screens, walls, tall furniture, and smooth ceilings. Even for kids and seniors cleaning hard-to-get at places become easier.
Patios & Decks
Kids, weather, and pets take a toll on outdoor areas. Take your WISP outside and use it to clean up your patios, decks and driveway. The WISP bristles are strong and durable enough to grab leaves and other debris and makes cleaning outdoors a cinch with the ability to "push" dirt off of your patio or driveway or "pull" it into the WISPpan to discard.