30% OFF ALL PRODUCTS
Use Coupon Code: blackfriday30
WHILE SUPPLIES LAST
With over 100 million views on the innovative WISP, this re-invention of the broom sold-out at its debut last year. Featured on Shark Tank, Good Morning America, and TheView this popular gift idea is not to be missed! The collection of WISP products will make a great present or stocking stuffer. Engineered to be lightweight and effective WISP makes a great gift for everyone.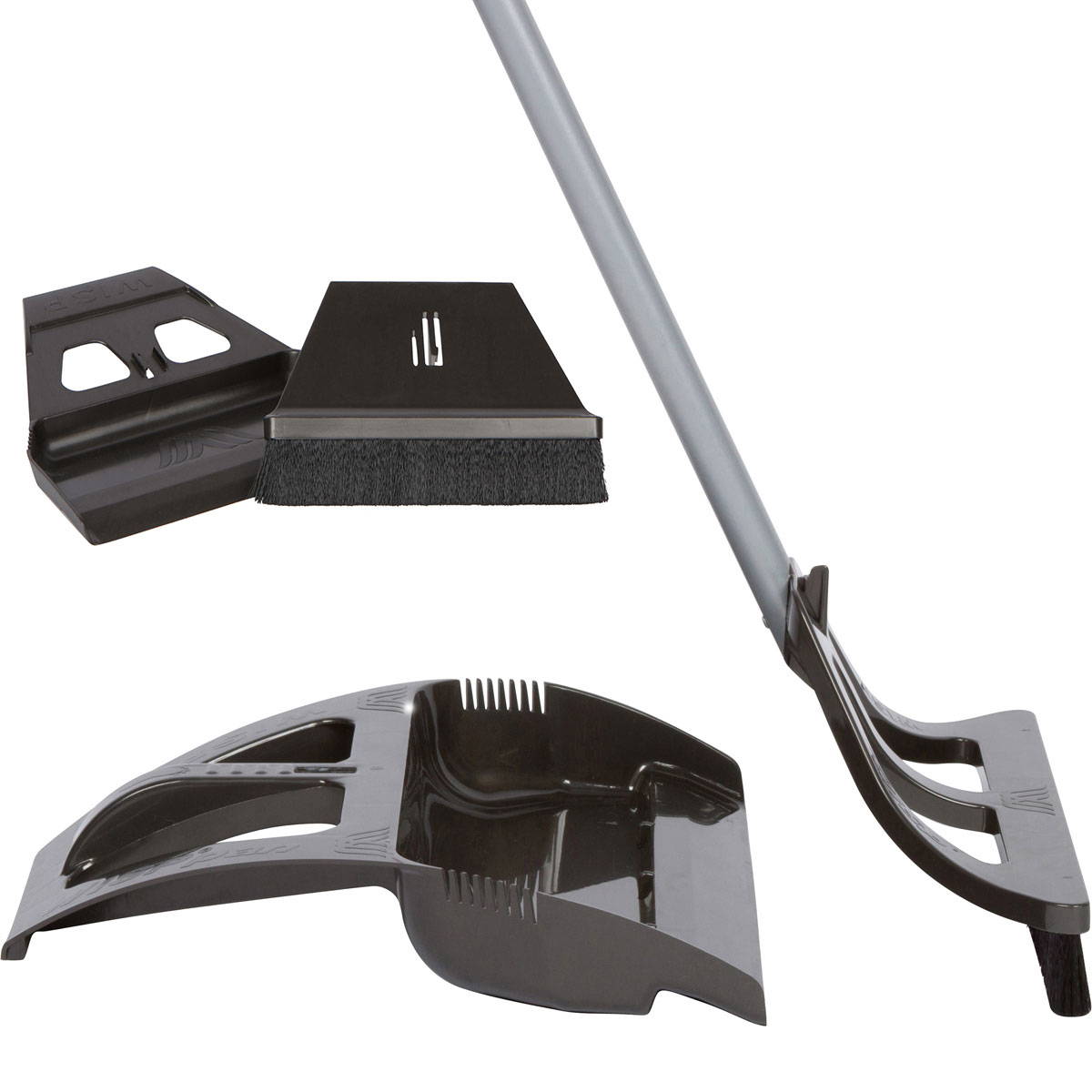 WISP Cleaning Set
• Great for Pet Hair
• Sturdy/Well Made
• Step On Dustpan
• Compact & Portable
• Intentionally Light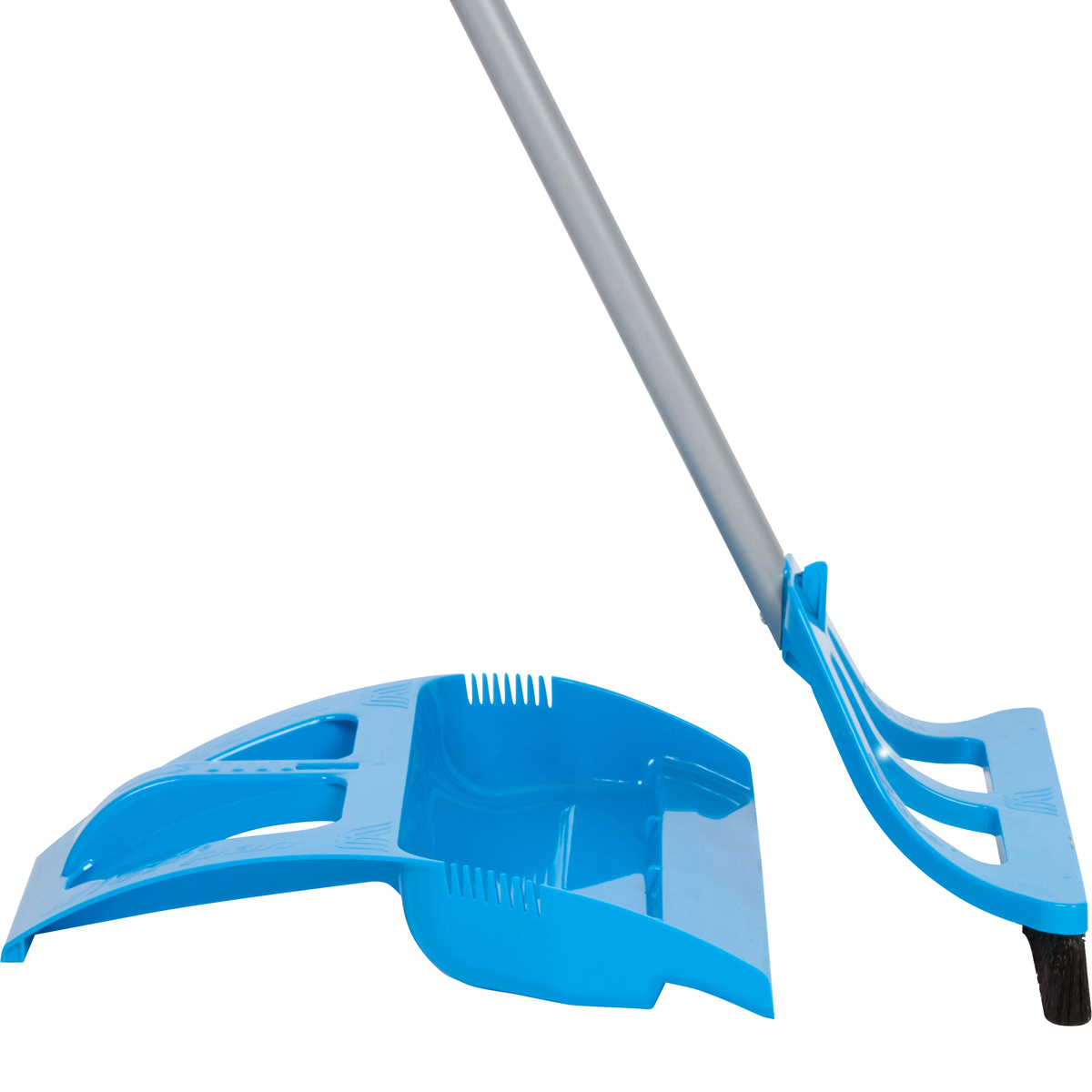 WISPsystem
• Great for Pet Hair
• Sturdy/Well Made
• Step On Dustpan
• Telescoping Handle
• Grabs Fine Debris
This one-handed broom creates a squeegee like effect on your floors. Great for allergy sufferers, it is designed to pull the dirt and dust toward you, rather than flinging it back into the air. With an adjustable handle, it can be personalized to height—and also the high up places that need cleaning. The WISPpan creates a four-point seal to the floor for easy clean up. Made to flex, use the ball of your foot to hold it in place. With less bending over and less passes required to sweep up the mess, the WISP makes your cleaning jobs easier! Store the WISP in the WISPpan and hang it all up on the WISPaway. This storage system preserves the life of the bristles and keeps your WISP lasting longer.
The miniWISP is made for your small spaces. The 6" wide head means it can be stored most anywhere. Great for getting up pet hair, the dense bristles will attract the hair that sticks to your floors and furniture. Keep one at the house, the office and in the car for all your mini-messes. Just like the WISP, the miniWISP has built-in combs on the side of the pan. Just pass the bristles through to clear off the dirt, hair and dust.
With its sleek design, the handWISP is another great choice in our collection. Originally designed for golfers who needed to clear away sand and dirt from the green, it has many other uses as well. Its ergonomic handle makes for a more comfortable grip, great for dusting in hard to reach places. Dashboards, workshops and office desks have never been easier to clean. It's great for clearing away the grass clippings from your lawn equipment and even works on tough messes like glass. Keep one in the garage, truck and shop for handy access during cleanup.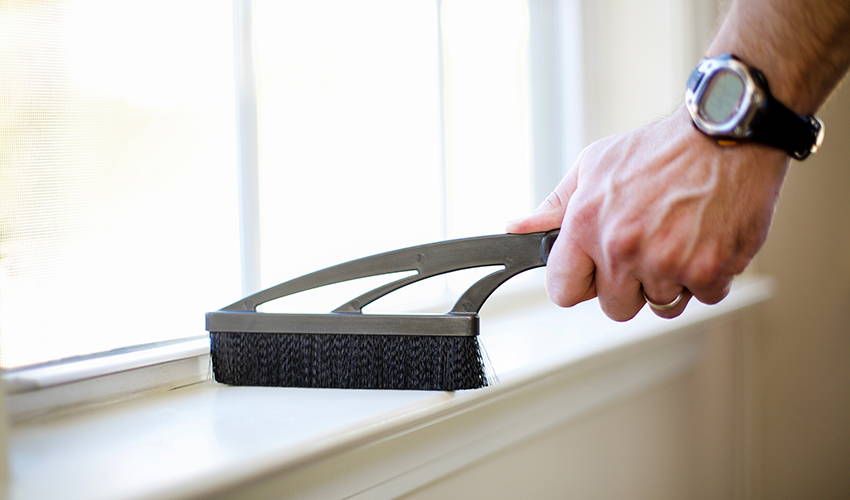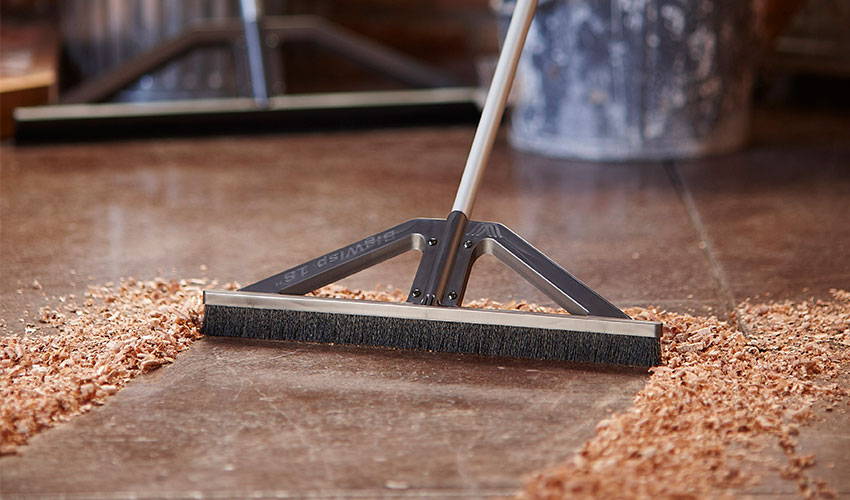 Keep your outdoor spaces as tidy as the inside with the bigWISP. Available in an 18" to 24" head, your large spaces are cleaned up as easily as ever. The dense bristles and 90-degree head make short work of leaves, dirt and yard debris. Keep the garage, workshop, pool area and driveway looking great with the bigWISP. You can push it or pull it, whatever is more comfortable for you. Not just for the outdoors, the bigWISP is also a great choice for large indoor spaces. It is 3lbs lighter than a regular push broom, so save your back and your energy and pick up your bigWISP today.
With all the great features of the WISP, this is the gift that will keep on giving. When the post-holiday cleanup is underway, you might just receive a few phone calls about your thoughtful choice. Engineered to be efficient and effective, it's no wonder that it has become such a popular item! Your family and friends will be delighted with how well this line-up works, so be sure to order them all. Forget about the hectic Black Friday crowds and start your holiday shopping with less stress. Happy Holidays from everyone on the WISP team!